Skip to main content

Members' Directory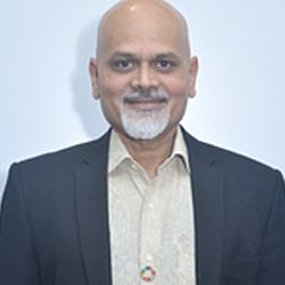 Address :
AA1 Mazaya Business Seeds, 11 Floor, Office 1105, JLT Dubai / United Arab Emirates
Main fields of interest :
Seeds, genetics
Crop protection
Fertilization
Crop production
Agronomy
Plant physiology
Crushing, process
Food industries
Feed industries
Green chemistry
Energy
Nutrition
Economy, value chains
Professional experience :
Bhupen has been with the UPL Group for almost 15 years where he has had a dynamic leadership career moving from a regional role to key executive positions of the Regional Business Lead and the Head of Integrated Business to the global position of Chief Executive Officer at Advanta Seeds. Bhupen has been a key player in managing and integrating companies within the UPL group such as Advanta/ UPL, Golden Seeds, and Unicorn. He has been driving essential integrations to bring profitable and sustainable growth for the UPL business. Bhupen has over 30 years of experience in the agriculture and food production industry. Prior to his UPL career, he was working for international agriculture companies including Hoechst, OptimAgro, and Bayer where he gained business expertise and market knowledge.
Education :
Bhupen's academic achievements include a Gold Medal and the Dr. M. S. Swaminathan Scholarship for his post-graduate studies in Agriculture Science. He also holds a Diploma in Sales & Marketing from Bhavan's College of Communication & Management, Mumbai. After graduation Bhupen has a leading position and is an active member in many professional affiliations. He participated in the multi-stakeholder project for the World Economic Forum, Transformational Leadership, Agriculture Development. He is on the NVA Business Council India and Asia, and he is the Chairman of SIG at the Asia & Pacific Seed Association. He has been a speaker and an expert panelist for many NGO conferences including CABI Syngenta Foundation for Sustainable Agriculture.
Selected publications :
Bhupen is well known for his industry expertise and market insights. He has been interviewed and published in a number of industry magazines including: Agropages Market Insights, Agriculture Today, Seed Times, Seed Industry, and Asian Seed.