Skip to main content

Members' Directory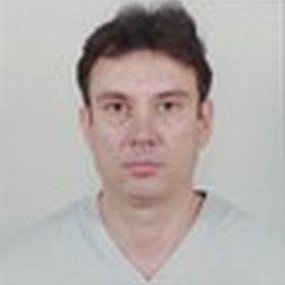 Occupation :
Associate Professor, Sunflower breeder, Head of Sunflower Breeding Dept.
Company :
Dobrudzha Agricultural Institute
Address :
. 9520 General Toshevo / Bulgaria
Main fields of interest :
Seeds, genetics
Crop protection
Crop production
Agronomy
Plant physiology
Food industries
Green chemistry
Nutrition
Professional experience :
Sunflower breeding, Seed production of sunflower, Growing of field crops.
Education :
Agrarian University – Plovdiv, Bulgaria
Selected publications :
* Georgiev G., V. Encheva, N. Nenova, Y. Encheva, D. Valkova, P. Peevska, G. Georgiev, E. Penchev, 2016. Production potential of new sunflower hybrids developed at Dobroudzha agricultural institute – General Toshevo. 19th International Sunflower Conference, Edirne, Turkey, 441 – 453. * Galin Georgiev, 2018. Investigation on some traits of branched sunflower fertility restorer lines during the breeding process. Proceedings of International Agricultural, Biological and Life Science Conference, 2-5 September, Edirne, Turkey, 339-344. * Galin Georgiev, Valentina Encheva, Yuliya Encheva, Nina Nenova, Daniela Valkova, Penka Peevska, Georgi Georgiev, 2018. Breeding of sunflower (Helianthus annuus L.) at Dobrudzha agricultural institute – General Toshevo. - Journal of Agricultural, Food and Environmental Sciences, vol. 72 (No 2): 15-22.